Air Ball Post-Jam version! Better than ever!
---

Post Jam update
Hi everyone! I am releasing a post jam update to my LD46 jam game, just to give it some extra polish,
respond to most of the feedback and just overall leave something more fun to play!
Improved movement!
Rapid reaction is necessary in this game!
The action selection buttons have been replaced by Left or Right clicks.
After selecting a unit
Left click to move to a position
Right click to aim toward mouse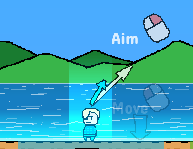 Features dynamic visibility, lower highlights movement position, higher mouse highlights aim. (but both can always be used with respective mouse clicks)
Also at recruitment units automatically aim towards screen center.
Bells & Whistles
Lots of gamefeel additions! most of them were always planned but didn't make the jam release.
Screenshake on impactful hits
Speedlines and more particles on very strong hits.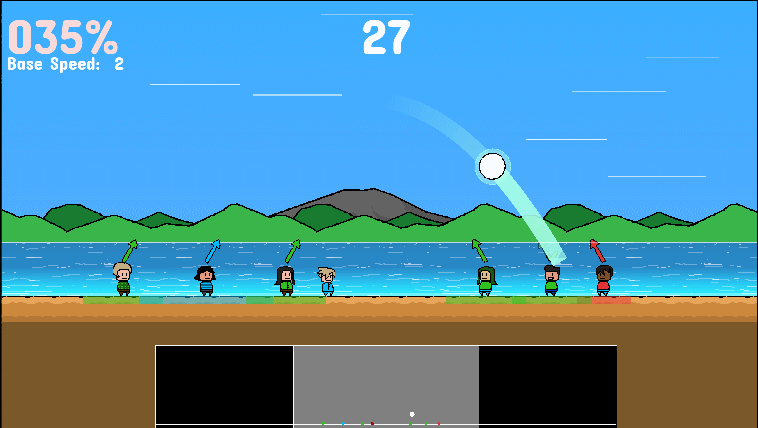 The impact of hits just feels stronger!
Ball has a nice trail!
The trail also highlights the speed of the ball!
Wind mechanic visibility!
Can see wind direction. Wind adds a light force to the ball and mostly messes with "convenient pass cycles".
Camera improvement.
There were some bugs where the camera would remain uncentered and that has been fixed. In addition overall camera movement has been improved.
Bug fixes, plenty of little bugs (hopefully unnoticed so far) have also been ironed out!
With this, I believe the game should stand on its own a fun little experience, that no longer have some of the quirks of a jam game.
Hope you enjoy it! Let me know what you think, or if there's any additional features you'd like to see!
-Joh
Files
Aiball_Html5_2.zip
Play in browser
Jul 29, 2020